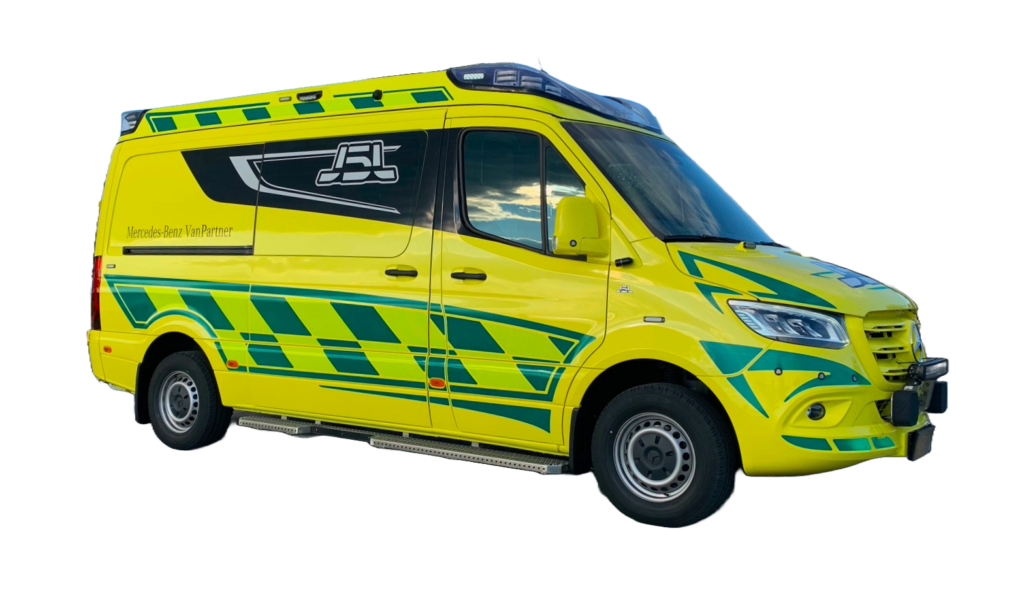 Vehicles for true heroes
Real heroes save lives, protect others and ensure that we are all safe in our daily lives.
At our company, we make the work of everyday heroes possible. We manufacture high quality ambulances, emergency and rescue service command vehicles and various special vehicles according to our customers' needs.
Our responsibility does not stop there. We make sure that everyday heroes succeed by taking good care of the vehicles we make throughout their life cycle. We make sure that spare parts, maintenance services and system upgrades are readily available.
We're proud to be part of making everyday heroism possible. We thank you for your trust and act with the confidence you deserve.
.

Reliable quality
The high quality of our vehicles is a matter of honour for us. We are determined to improve our production and our know-how so that even the most complex vehicles are quickly completed for our customers.
Quality

Easy to use
Our vehicles are designed for tough use. That's why we have also designed our vehicles to be serviced and maintained throughout their lifetime. Our flexible service means that your vehicle will be back in action as soon as possible.
Life Time Care

Contact us
Want more information about our different vehicles? Need information on maintenance or spare parts? We are happy to help. Contact us to find the best solution for your situation.
Contact