Mercedes-Benz Vito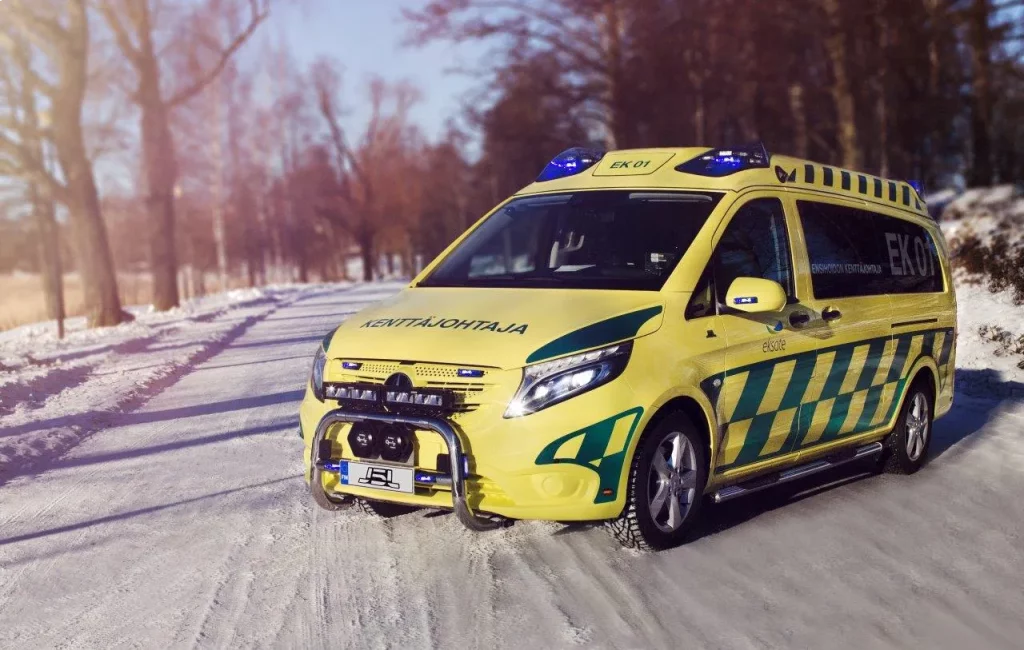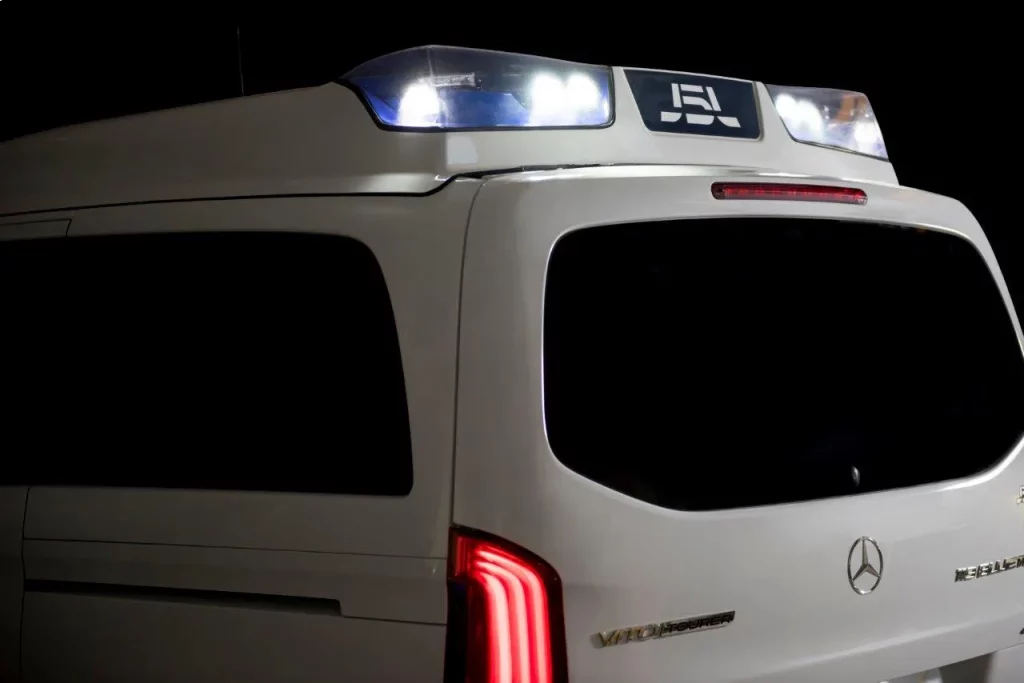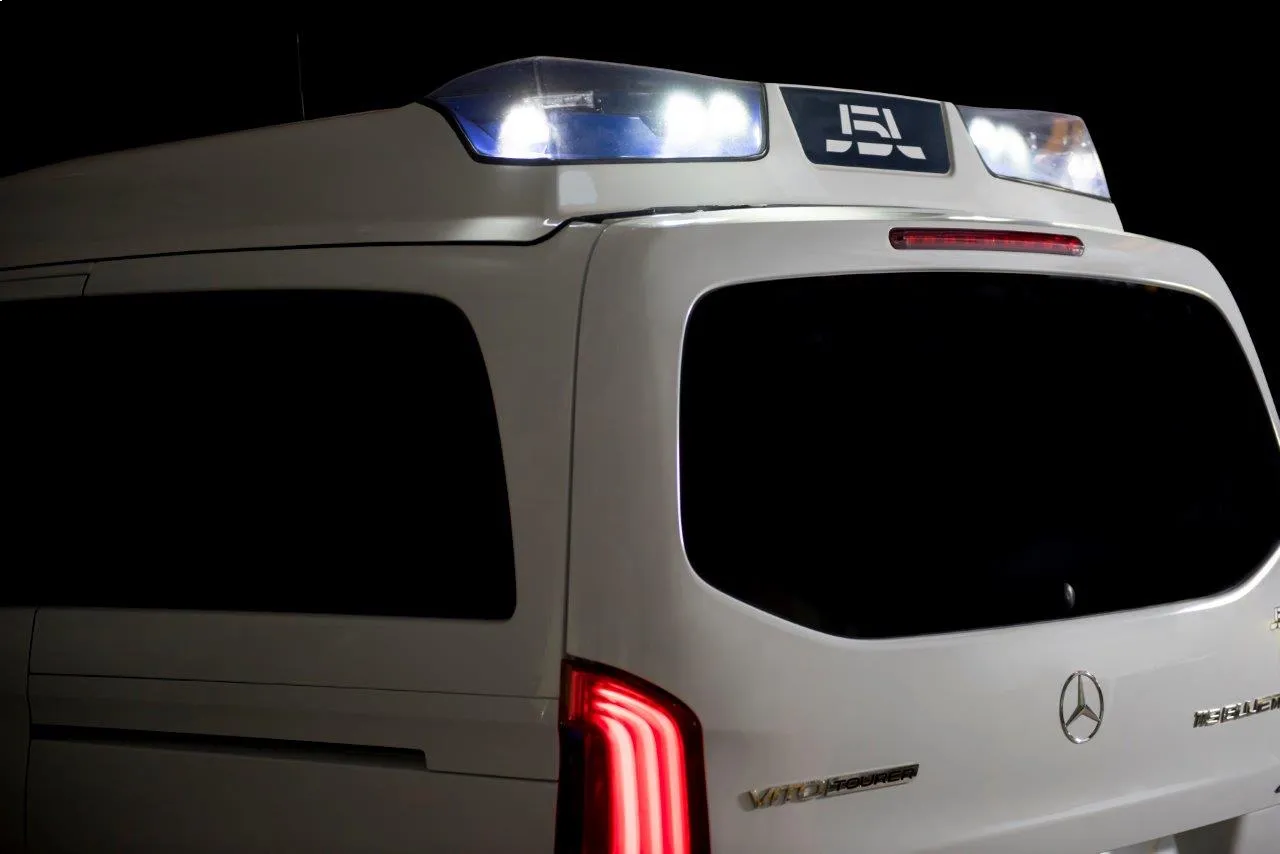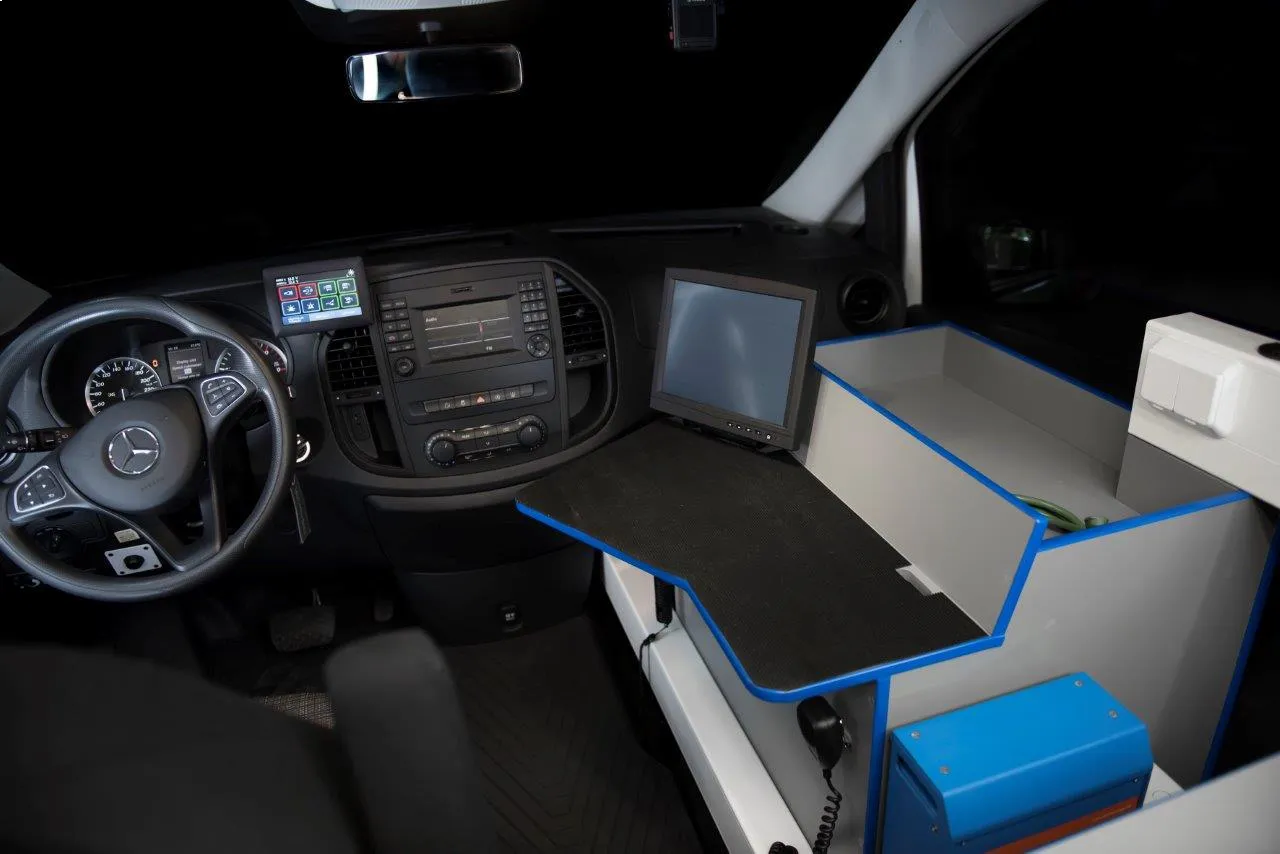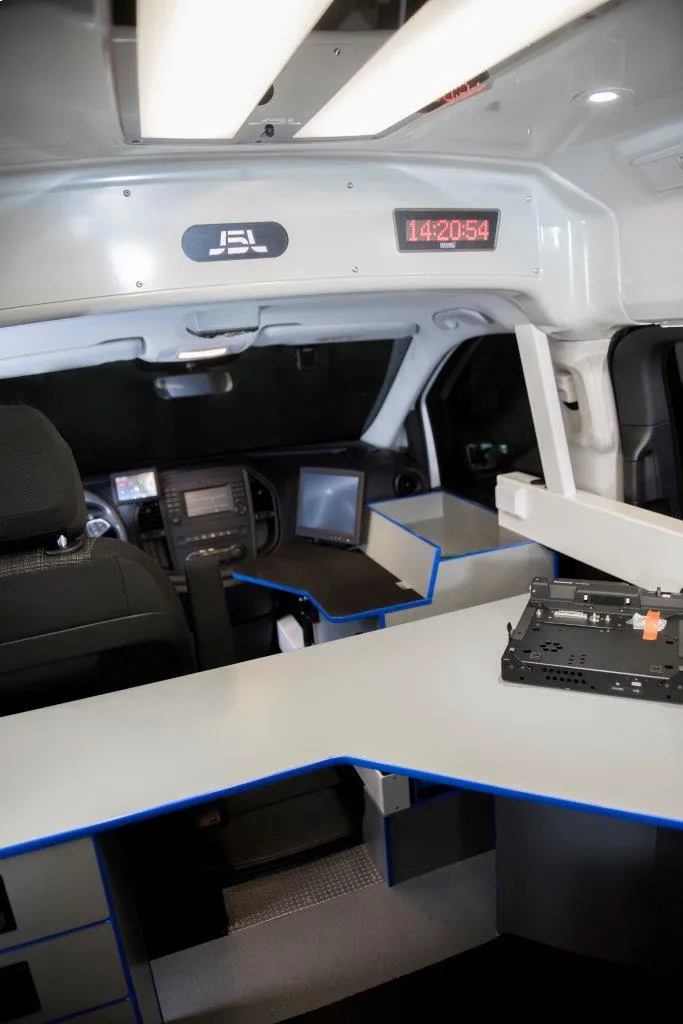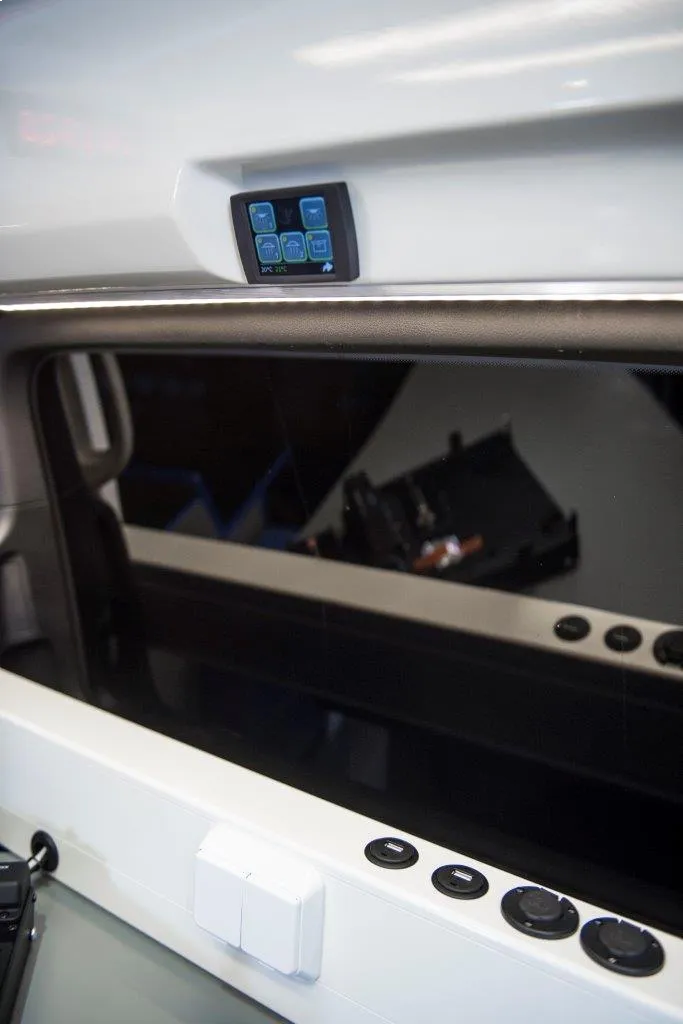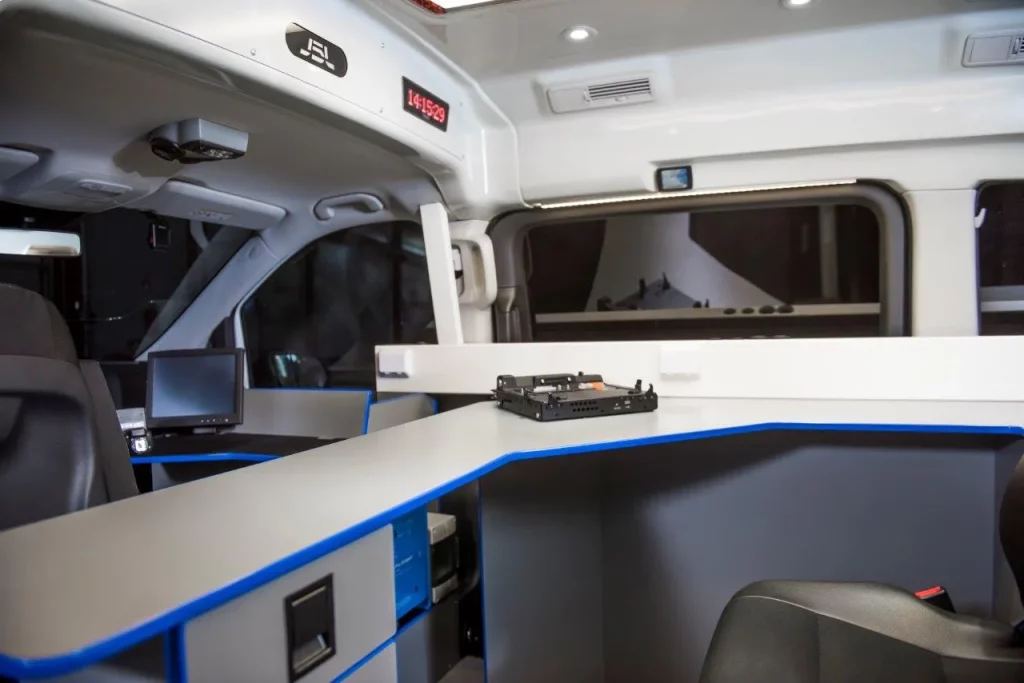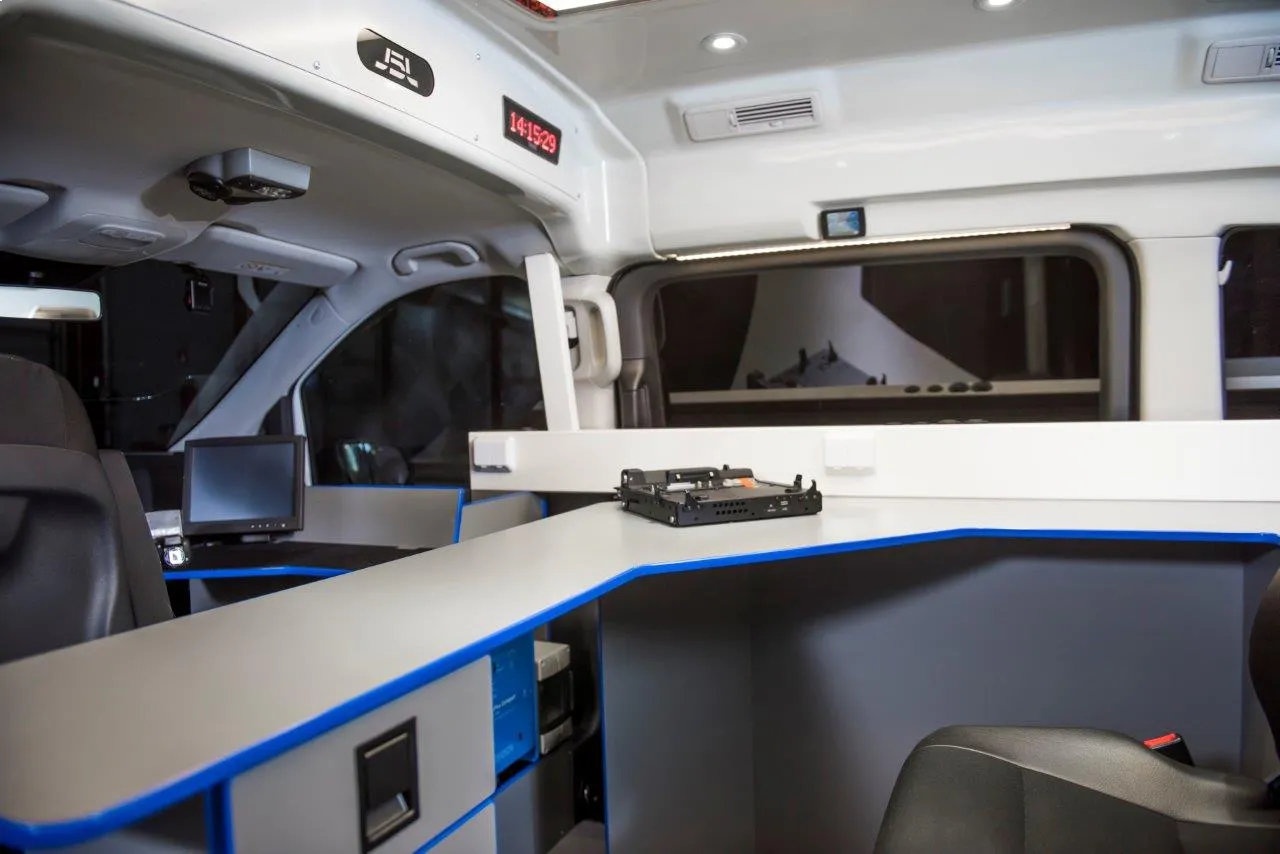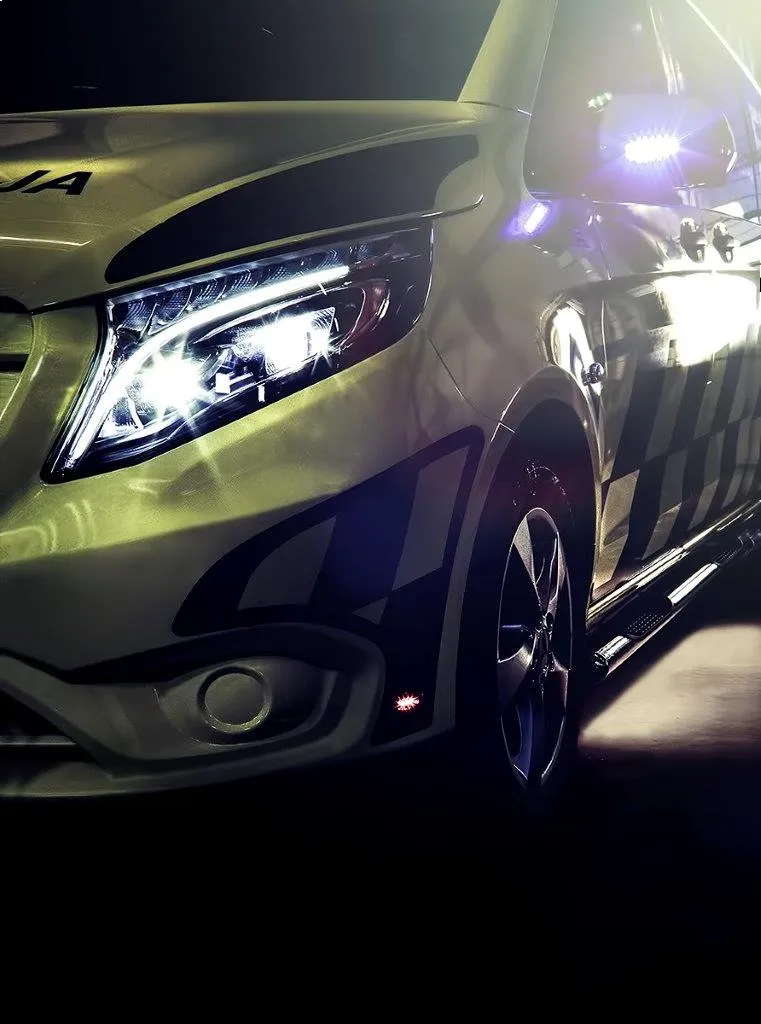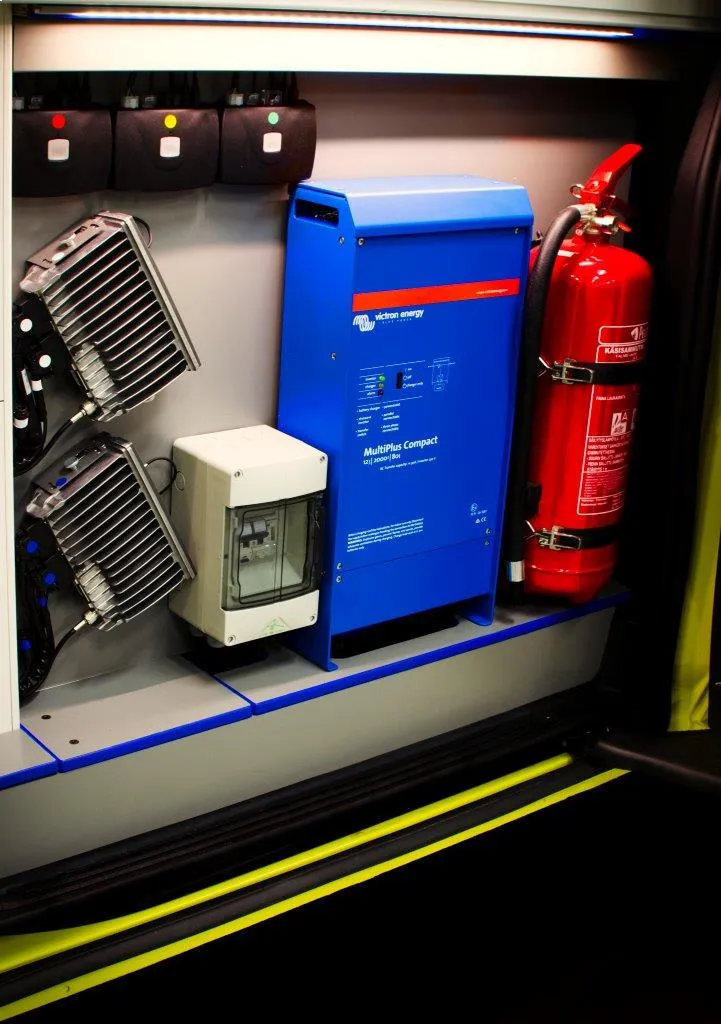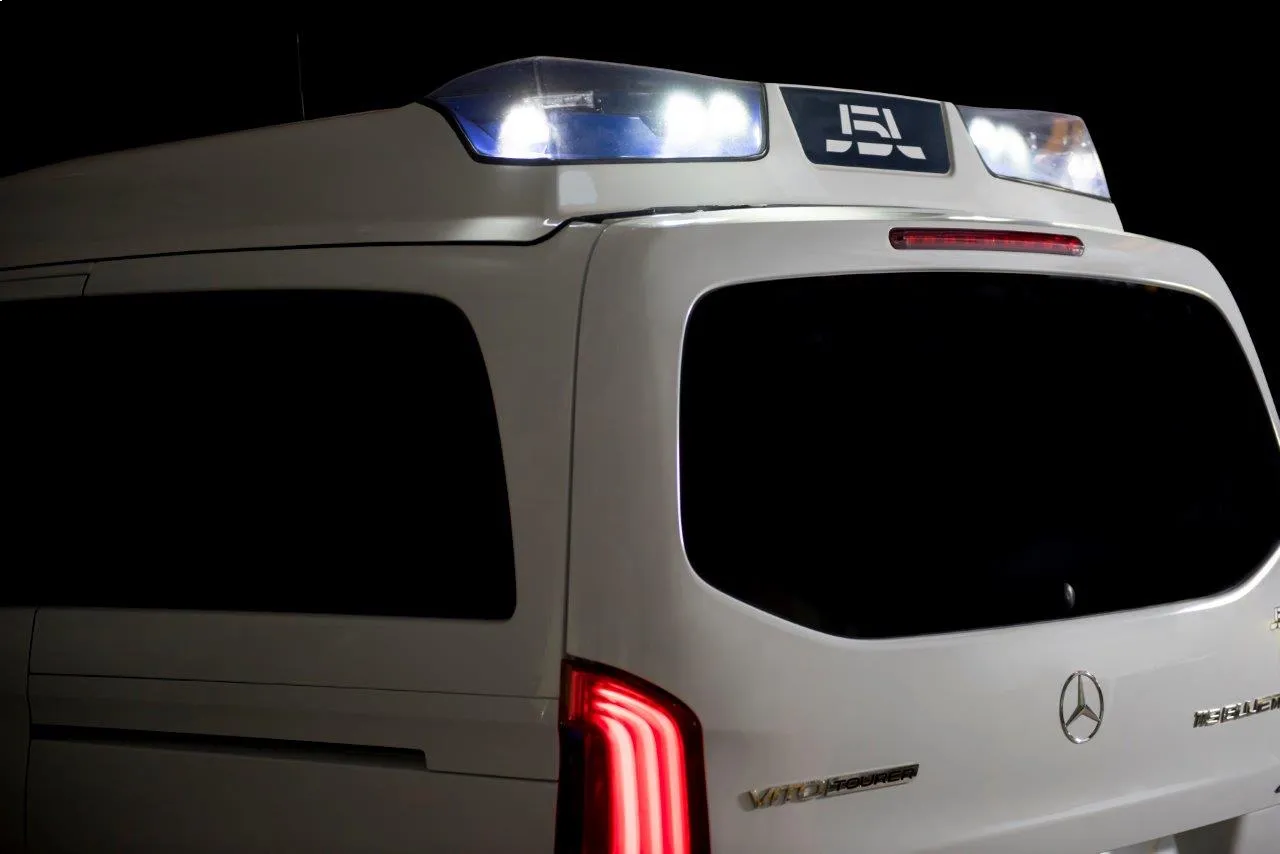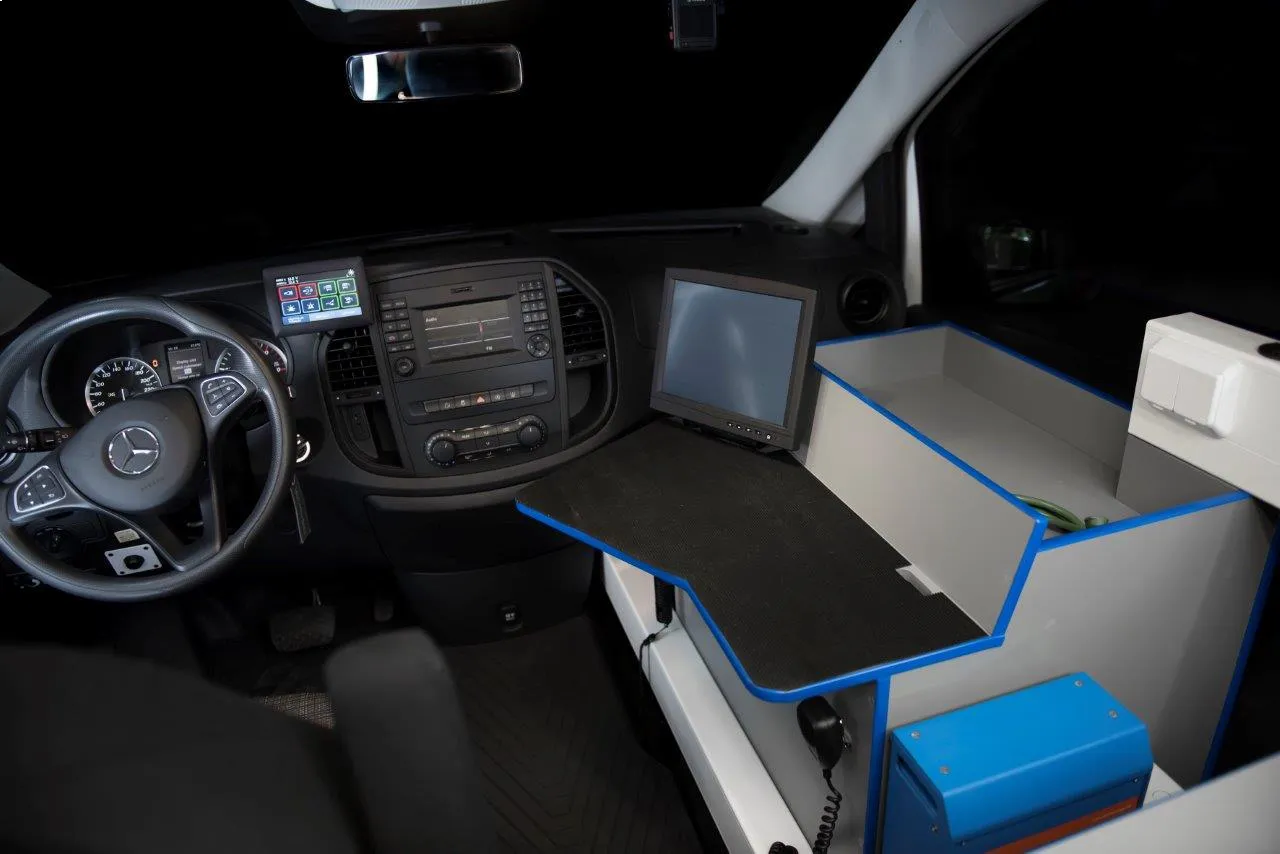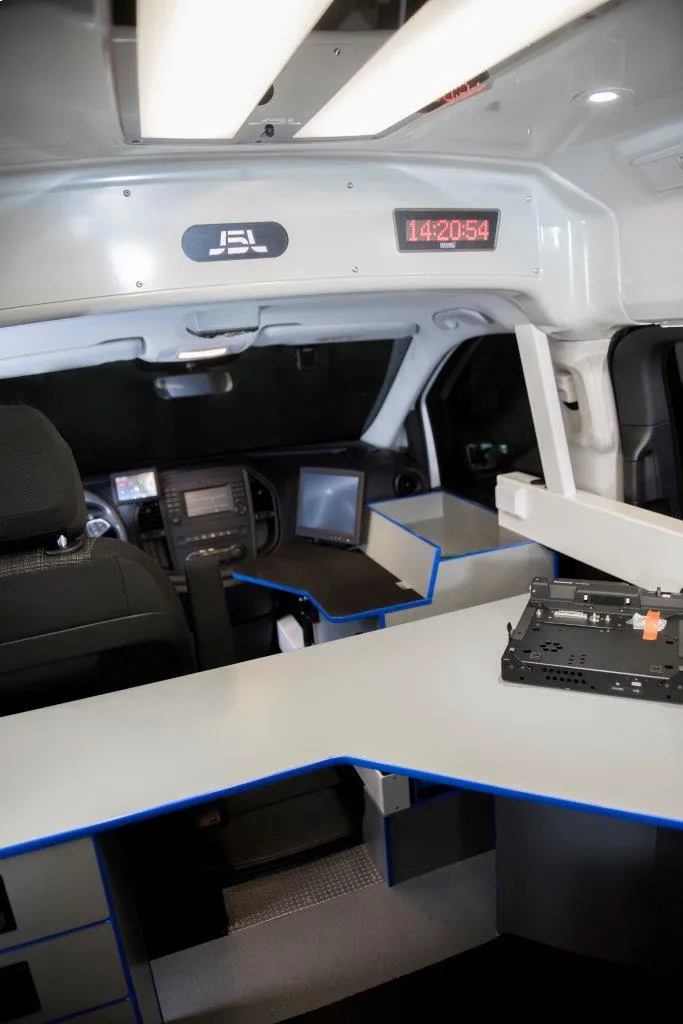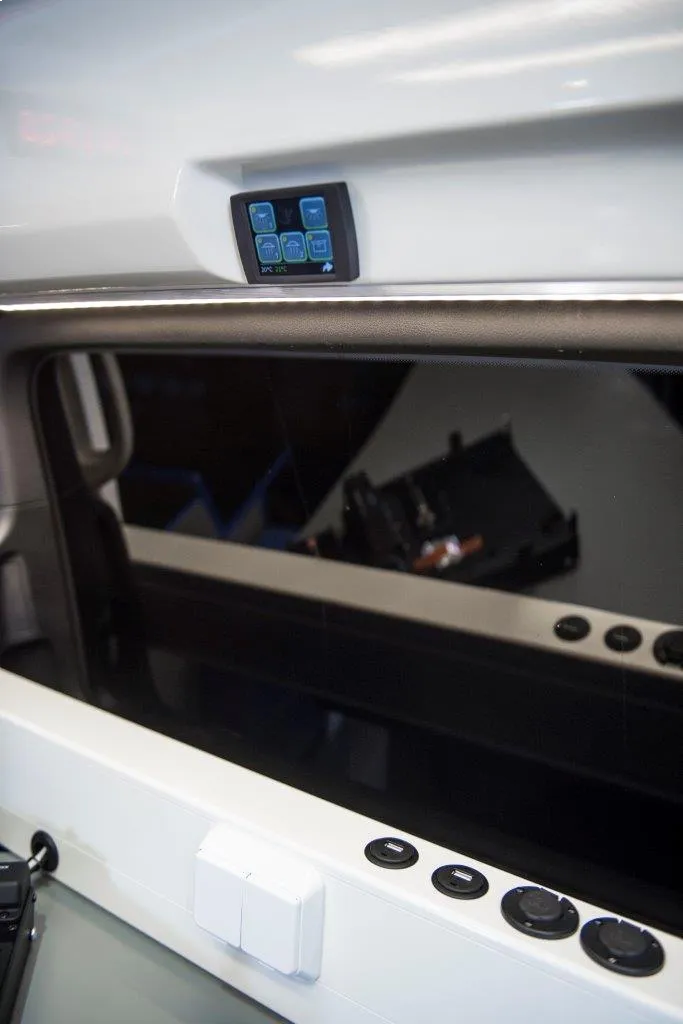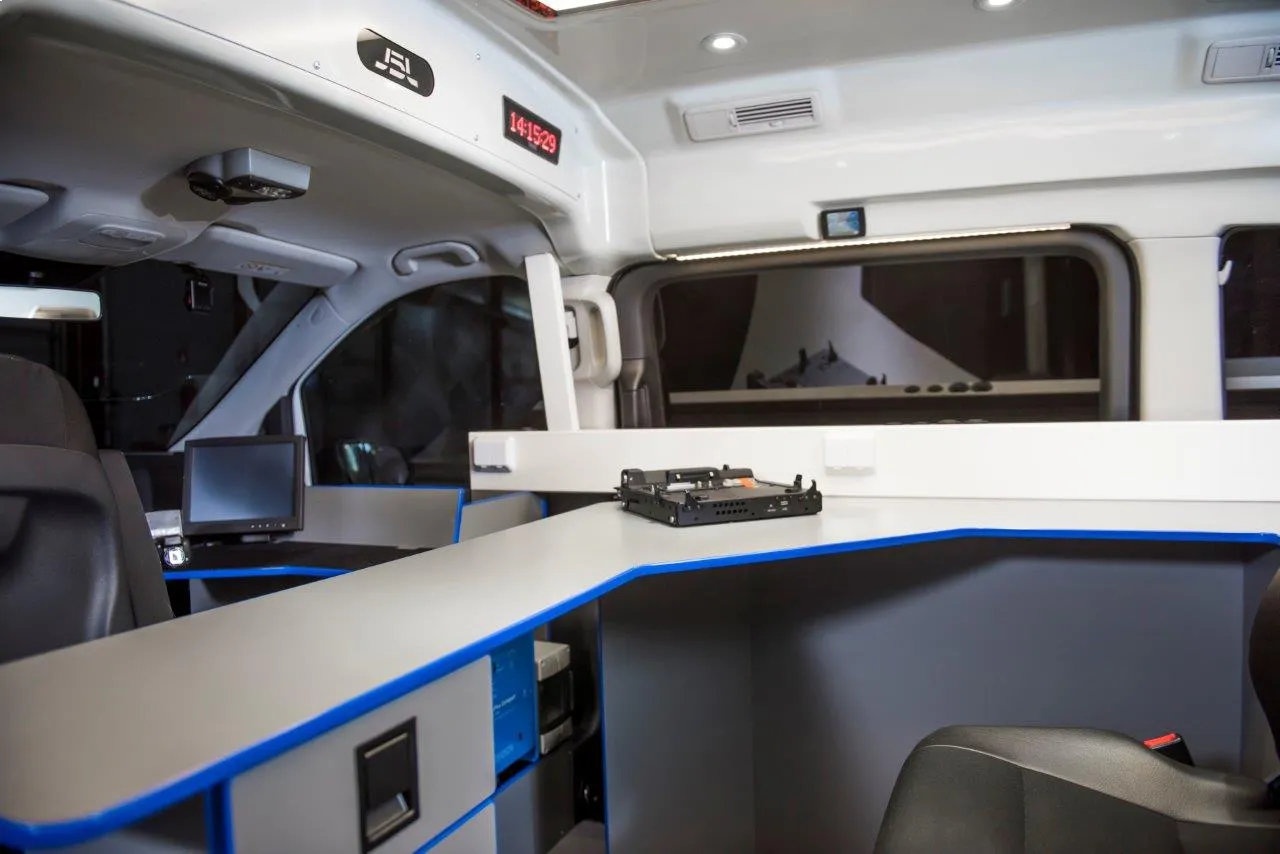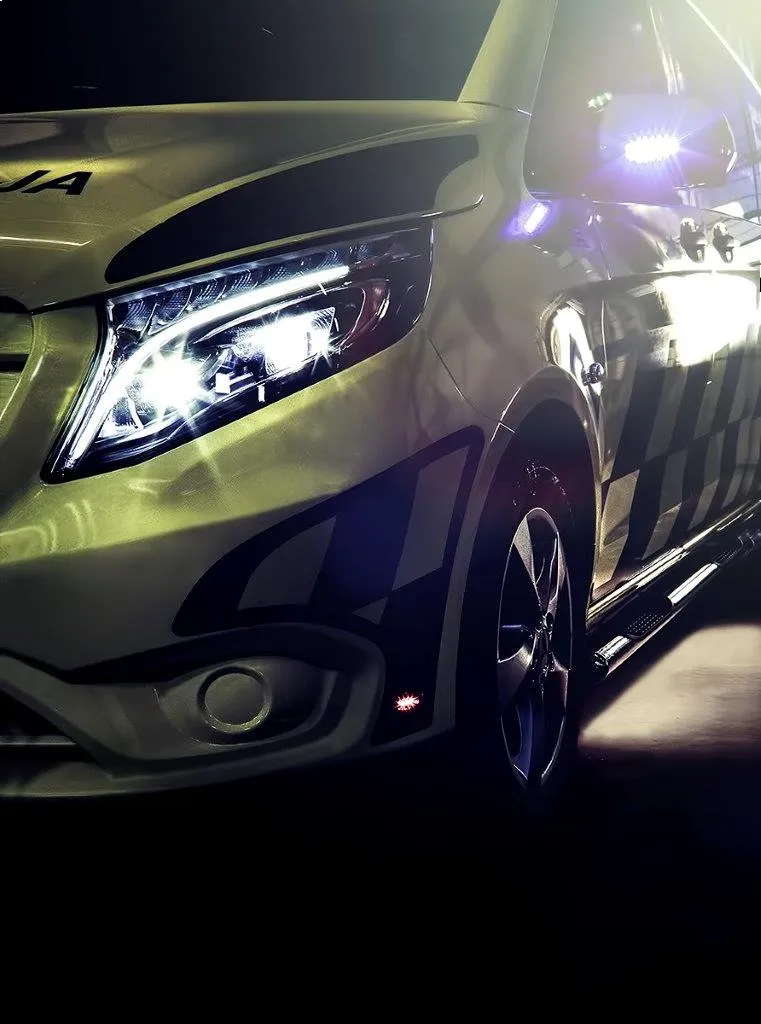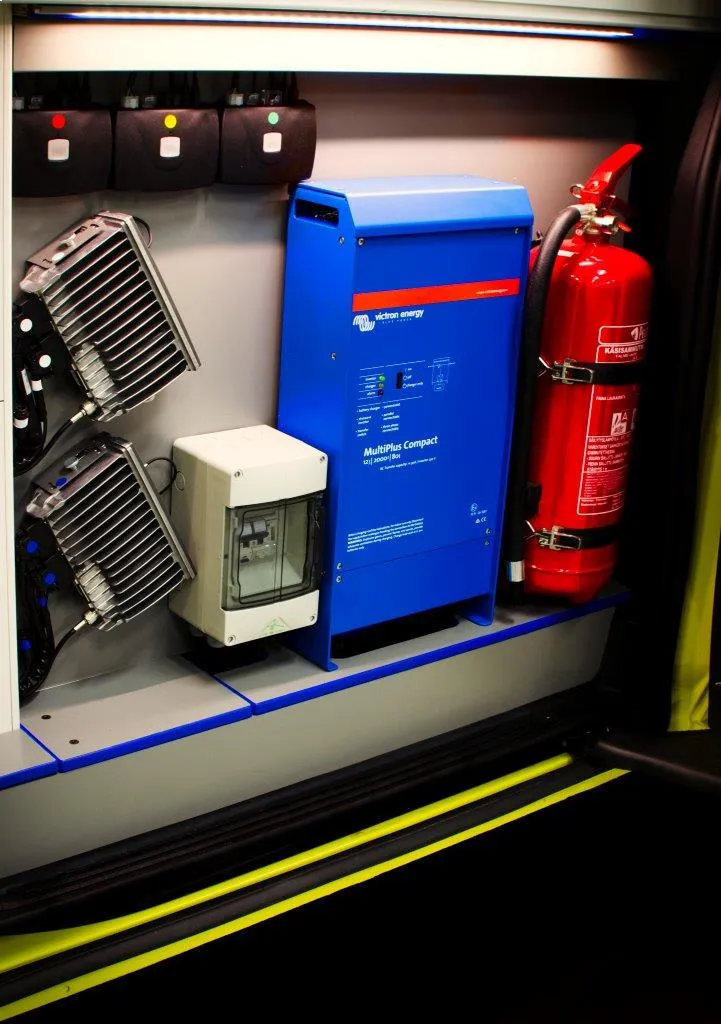 J5L Command car is designed for demanding professional use. You can have a J5L high roof that adds space to your equipment and personnel. Chassis can be ordered with medium and long MB Vito wheelbase. In addition J5L high roof, the bodywork can also be built in a low roof chassis.
J5L Command car has a compact exterior structure and integrated blue and work lights can be serviced from the inside. Over the drivers cab there is a space for technical equipment e.g multichannel router. It is possible to install an additional table and ecuipment box for electrical equipment to co-drivers place with communication devices and in-vehicle computers.
The rear storage space in the back door is always designed according to the needs of the end user. The right sliding door has designed places for customer equipment. The use of communication devices, computers and other equimpent is designed and manufactured that the equiment is easy to use in ergonomic and safe way. Serviceability is included in all installed equipment. Seat in the commander space has adequate adjustment possibilities and lighting in commaders room is adjustable with effective LED lighting.
Equipment space and drawers are built always according to customer wishes. The electrical J5L CANBUS system includes 2 programmable touch screens in the cab and commaders space. The system can be programmed and upgraded remotely with remote module.